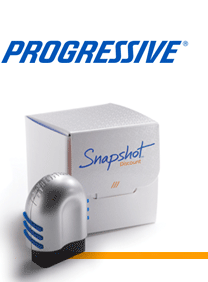 Snapshot DiscountSM
One of the companies I represent has a cutting edge program  I want to tell you about.
Snapshot is Progressives Pay As You Drive Program that  allows good drivers to save on their car insurance. Some drivers could save as much as 30% by driving less, in safer ways, at safer times of the day. Although  not available in all states, Snapshot is available in MN.
Once you enroll in the program, the Snapshot device will be sent to you in about 10 days. It's easily plugged in to your car's diagnostic  port (usually located below the steering column). After set-up  the device records the number of miles you  drive, the time of day you drive (how often you drive between midnight and 4AM  – what are often called "peak hours"), and how often you make sudden  stops or on the positive side: gentle braking. The other information gathered  is your VIN number and when you unplug and re-plug the device in. It does NOT  contain a GPS or monitor how fast you drive.
To see how you're doing, you can track the information online.
One of the questions clients ask first is, "Will my  insurance rate go UP because of what the Snapshot records?" The answer is, no. It's also important for you to know that Progressive doesn't share any of  the collected data unless it's required by the law.
You can cancel using the device at any time although  discounts will not be applied if you cancel early.
Your discount is applied about 30 days after you plug in the  Snapshot device. When you renew your policy, Progressive will finalize your  driving Snapshot and you keep saving as long as you stay insured with them.  There is a possibility that if you make significant changes to your policy, they will ask you to take a new snapshot of your driving habits.
Most cars manufactured after 1996 work with the Snapshot technology. If you want to track the use on more than one vehicle, Progressive  will send you one for each car.
One of my clients tried this program out and saved a significant amount on his insurance. He said it made him more aware of his driving habits and he believes he is a better driver after using the Snapshot for a short time.
Jon
507-226-8121
dekokinsgroup@gmail.com