Minnesota is a state of dramatic weather: in the winter of 1881, snow drifts were as tall as locomotives.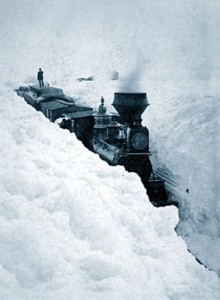 The 1881 Minnesota tornado outbreak struck southern Minnesota on July 15, 1881. At least six tornadoes touched down between 2:00 pm – 6:00 pm, killing 24 people and injuring 123.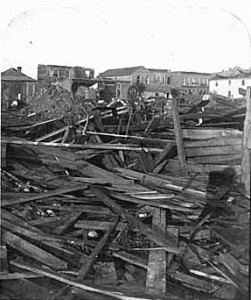 New Ulm – 1881
The 1883 Rochester, MN tornado hit on August 21, 1883. It was one in a series of tornadoes that day, causing at least 37 deaths and over 200 injuries. It was (at least in part) the impetus for the creation of the Mayo Clinic. On July 21, two other tornadoes struck the area. An F4 (estimated by the amount of damage and eyewitness reports) tornado was one of a family of storms that killed 4 people near Dodge Center (15 miles west of Rochester), and that devastated Elgin, 10 miles northeast of Rochester.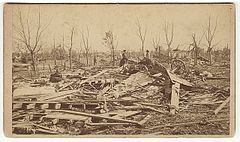 Rochester, MN 1883
2012: Some states have already been hit hard by tornadoes. What does this mean for homeowners? Will they raise their rates?
It's sometimes assumed insurance companies can increase prices whenever they want to – this is false.
When there is a large amount of storm damage in a state, companies may raise the prices they charge for homeowner's insurance. Although it's commonly assumed that insurance companies can raise their rates randomly, this is not true. All change to an insurance company's rates must be applied for and approved by the state's insurance commissioner. To learn more:  http://mn.gov/commerce/insurance/
If you have any questions regarding your insurance, call me at 507-226-8121.
Jon
dekokinsgroup@gmail.com
[tweetthis]MN Weather #Insurance #Tornado #blizzard[/tweetthis]