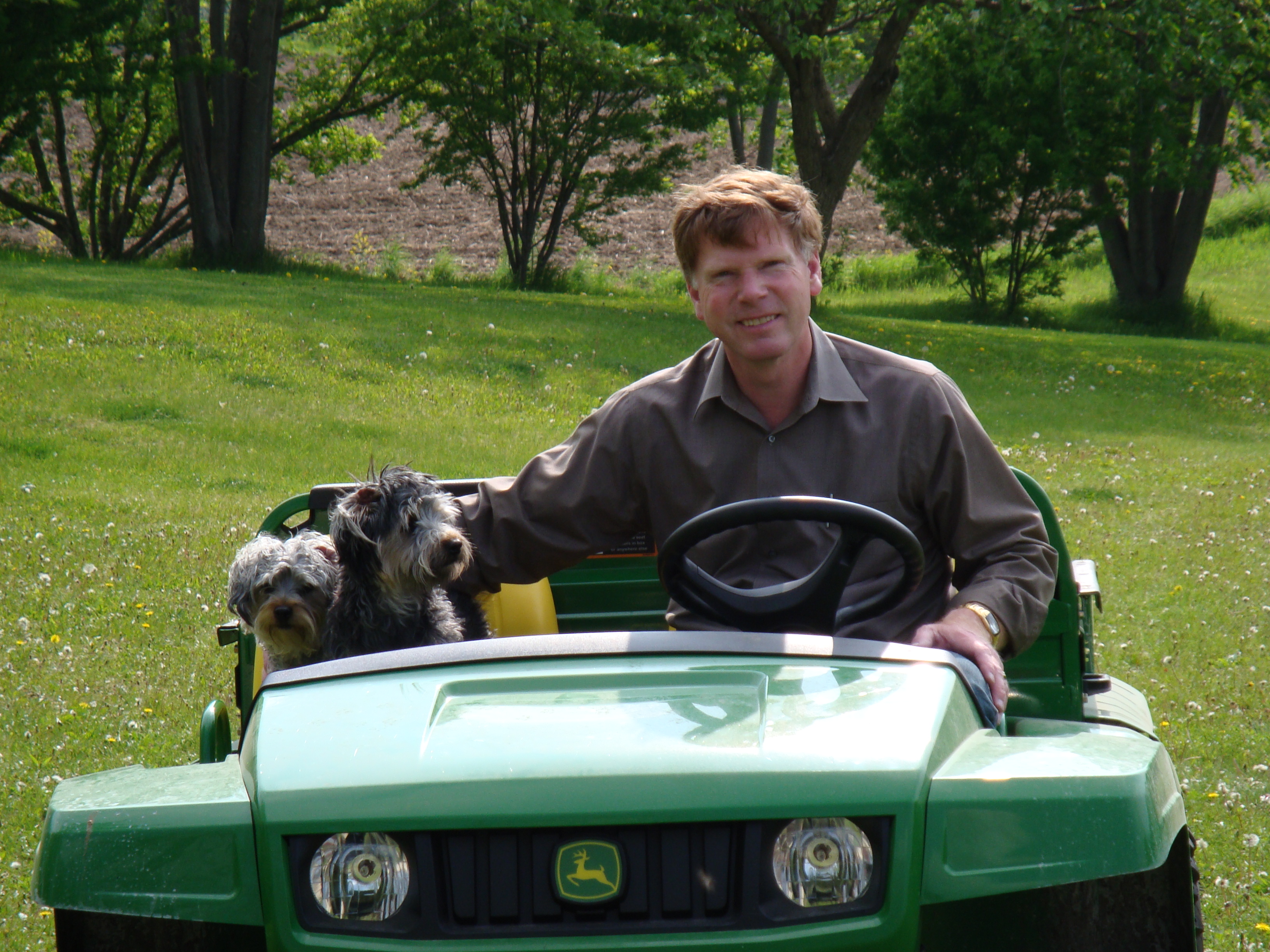 Joy and I are proudly owned by a brother and sister team of dogs. In the past, we have loved and lived with big dogs. Our last friend, Bandit, weighed in at 130lbs. It took us four years to recover from losing him although we still miss him.
Joy waited and then became determined it was time and she suggested we try consider a small dog this time around. On the way out the door she noticed me slide my checkbook into my pocket. For some reason, she decided getting a dog was no longer an option, but a done deal.
At the breeder, Joy watched as two pups seemed to "talk" something over nose to nose. In unison they walked over to me and gently latched on – one took my finger and the other the cuff of my shirt. Then, they just sat and looked at me. I thought they were cute, but so were the others.
Joy asked the breeder, "How much for two?" I told her she could only have one. She said, "Okay. You pick which one of those two we're taking home." I wrote a check for both of them. By the time we got in the car they had names. Sophie and Tucker.
We're responsible pet owners who love their dogs. We were picky about finding just the right veterinarian, pay to have them groomed, and buy them the "good" dog food. Tucker has a problem with his pancreas and Sophie struggles with serious allergies. Their care can get expensive.
So – do we have Pet Insurance?
No. (although Progressive and some other carriers now cover pets injured in accidents as part of their regular policies)
You  might be wondering why I'd admit that. Well, although I make a living as an independent agent, I'm not only in it for the money. Serving my clients is as important as commissions. And, like you, I'm a consumer of insurance. I don't want to pay too much either. We have not purchased medical or any other kind of pet coverage for the dogs we love because so far, it's too expensive.
Am I opposed to Pet Insurance? No. If I could find a reasonable policy, I might consider purchasing coverage for them and I'd offer it to my clients as an option.
Many homeowners policies cover your liability as a pet owner. Whoever your insurance is with, call them soon and make sure you understand this coverage.
Jon
dekokinsgroup@gmail.com
507-226-8121