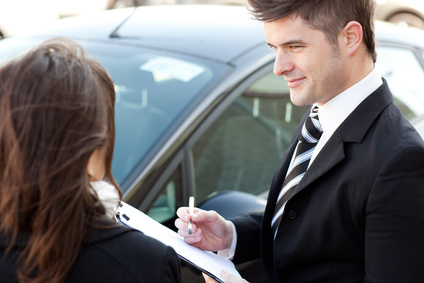 Have you or your family flown somewhere for vacation, like Florida, California, or Hawaii? You are picking up your rental car, and the rental agency's service person is asking you to purchase insurance for the rental car. Do you really need to purchase their extra insurance?
The State  of Minnesota has addressed this issue.  In short, if you have a personal vehicle insured in Minnesota, and you rent a vehicle, your current personal auto insurance policy will cover it anywhere in the United States. Even if you have only one vehicle insured and it is covered for liability only. The rented vehicle will be fully covered since coverage for damage to the vehicle extends from your personal auto's Property damage liability coverage.
Here is the statement the State of Minnesota requites rental car companies to attach to their rental contracts  (65B.49, 2011 Minnesota Statutes).
"Under Minnesota law, a personal automobile insurance policy must: (1) cover the rental of this motor vehicle against damage to the vehicle and against loss of use of the vehicle; and (2) extend the policy's basic economic loss benefits, residual liability insurance, and uninsured and underinsured motorist coverages to the operation or use of a rented motor vehicle. Therefore, purchase of any collision damage waiver or similar insurance effected in this rental contract is not necessary. In addition, purchase of any additional liability insurance is not necessary if your policy was issued in Minnesota unless you wish to have coverage for liability that exceeds the amount specified in your personal automobile insurance policy."
If you have any questions concerning insurance coverage for a vehicle you are renting, please feel free to call 507-226-8121 or email me at dekokinsgroup@gmail.com.
Jon
Graphic purchased at fotolia.com   © WavebreakMediaMicro – Fotolia.com