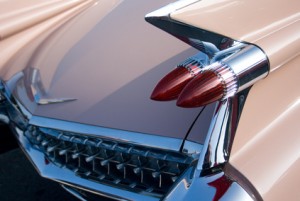 Hagarty specializes in collector/vintage cars and boats. They're a company FOR car guys run BY car guys.
Because they focus on classics, they are experts on valuation (their guys name is Rob) – which allows them to offer clients what they call Guaranteed Value Coverage. Their interest in classic vehicles includes knowledge on restoration, dealerships, storage facilities, and museums.
Hagerty's Plus Roadside Assistance is an essential for collector owners. It covers flatbed towing, plus unlimited service for lockouts, battery replacements, and more – 24/7 in the U.S. and Canada.
I'm proud to represent this quality company here at DeKok Insurance Group. So far, I've been able to save my clients with collector vehicles money and I've given them superior coverage working with Hagarty.
If you've got a classic car or boat and want to know more, call me at 507-226-8121.
It's a lot easier to enjoy the ride when you know you're covered.

Jon