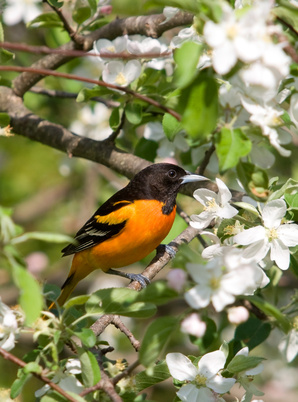 My wife Joy and I have been feeding birds in our yard for many years.  One of the things we like to do is put out grape jelly for the Orioles.  This year is no exception.  We purchased the same brand of jelly as before, but something had changed.  The consistency of the jelly was different. We put it out anyway, trusting the brand we had purchased.  I'm not sure what they did differently, but the birds were not as fond of it as before.  We tried a new, jelly, and the birds are loving it again.
The price of the new brand is a little higher than the original, but the birds we feed, like it a lot and know the difference.
Are you in a similar situation with your current insurance?
As an independent insurance agent, I represent over 12 insurance companies that many of you have heard of. They all have A or higher ratings by the insurance rating companies. This means they are financially stable and treat their policy holders well.
They are trusted.
We are confident we can offer most of our clients, and prospective clients, better coverage than they now have at better prices. Over 50% of the time, it is a substantial savings. Are you getting the best value for your insurance needs or has something changed? Please call (507-226-8121) or email me (dekokinsgroup@gmail.com). I will find the best value I have to offer, and present it for your review.
 It's easy!  It's free! And, it may save you a lot of money!
Jon
[tweetthis]Trust and branding. What do orioles and grape jelly have to do with insurance?[/tweetthis]
Serving MN clients for almost 30 years, I specialize in home, auto, umbrella, business, and life insurance.
If you have any questions regarding your insurance or insurance in Minnesota, please call me at 507-226-8121.
Graphic purchased at fotolia.com © Riverwalker – Fotolia.com