Shovel snow safely this winter!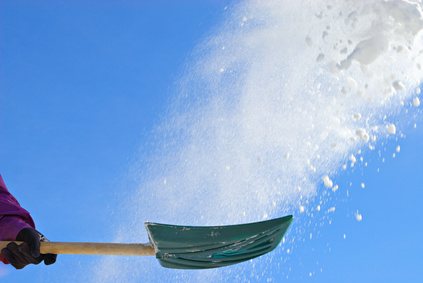 A snowdrift is a beautiful thing – if it doesn't lie across the path you have to shovel or block the road that leads to your destination. -Hal Borland
Winter is here, and with it comes skiing and snowboarding outings, fireplace-lit living rooms, homemade batches of soup… and shoveling snow. Joy and I enjoy rides through Welch Village and enjoy taking a quick glance at the skiers on the slopes as we drive by. Although the snow is beautiful on our land, the only time it looks like fun is watching people on skis glide down the snow-covered hills. Or in the Winter Olympics.
Our driveway is at least 1/4 of a mile long so I don't shovel it – I have a John Deere tractor with a snow blower attachment, but there are always paths to shovel for our dogs, and around the house.
For many people in Minnesota, snow shoveling is both a reality and a necessity this winter. You probably already know this stuff, but here's a reminder from the Boston Herald.
Warm-up! Never jump right into an activity. Start by cleaning off your car.
Place your hands a good distance apart on the shovel – it helps with leverage.
Never bend at your waist.
Push the snow when you can.
Scoop smaller loads of snow.
Use your legs, core and arms to help scoop and throw snow.
Always step in the direction you throw snow to avoid excessive twisting on your lower back.
And for 2 tips not included in the Boston Herald. . .you could ask one of the kids in your life for help! 
 And, when you get in the house, a big cup of hot chocolate is always a good idea.
I don't know about you, but the below zero temps, snow, and high winds in January have kept me busy. The great thing about living in Minnesota is that if we wait just a little bit longer, we'll be mowing the lawn!
Sunshine is delicious, rain is refreshing, wind braces us up, snow is exhilarating; there is really no such thing as bad weather, only different kinds of good weather. -John Ruskin
Jon
Email: dekokinsgroup@gmail.com
Phone  507-226-8121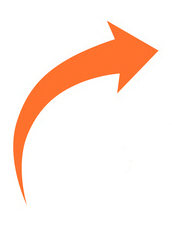 DeKok Insurance Group, Inc. Referral Program: When you tell your family and friends about your positive experience with my agency, and they call for a quote, I'll send YOU a $20 gift card.
[tweetthis]In #Minnesota, #snow shoveling is both a reality and a necessity this #winter. [/tweetthis]
Graphics purchased from Fotolia and are used with permission. © Bronwyn Photo – Fotolia.com   © pio3 – Fotolia.com