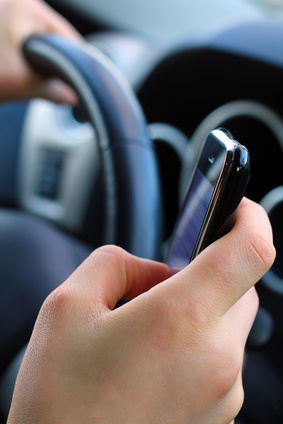 Most of us talk on our cell phones while we drive. This convenient source of communication is great in a roadside emergency, but it has a few dangerous negatives. Here are some facts I learned and want to pass them on to you:
According to the University of Utah, a driver talking on his or her cell phone while driving has the same response time as a driver with a blood-alcohol
level of .08.
People who use cell phones while driving are 4 times as likely to
get into accidents where they are injured.
Carnegie Mellon found that driving while talking on a cell phone
reduces the amount of brain activity associated with driving by 37%.
Police report that 25% of the reported crashes involve a
"distracted" driver. While not all of these distractions are caused
by cell phones, the majority are.
In a recent survey, 8 in 10 drivers supports some kind of cell phone and driving restrictions. 80% would apply a ban on all texting while driving. 80% would also support a ban on emailing while driving. Most of the respondents wanted varying degrees of other restrictions, and the majority believes such laws should apply to all drivers.
Jon
507-226-8121
dekokinsgroup@gmail.com
[tweetthis]Cell Phones & Driving #DistractedDriving #DeKokInsuranceGroupInc[/tweetthis]
Graphic purchased at fotolia.com  © Igor S. – Fotolia.com